Dr. Laurel Johnson D.C., L.Ac., Dipl. O.M.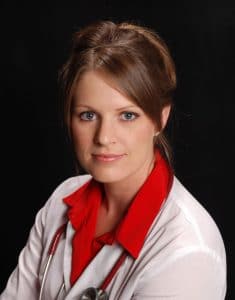 Dr. Laurel Johnson is a Licensed Chiropractor and Acupuncturist for the state of Oregon and the proud owner of Align Acupuncture & Chiropractic. She received Diplomates in Oriental Medicine, Acupuncture, and Chinese Herbology from the National Certification Commission for Acupuncture and Oriental Medicine (NCCAOM), and she is a Certified Kinesiotaping Practitioner.
Prior to opening Align in the Beaverton area in 2009, Dr. Johnson graduated Summa Cum Laude with a Doctor of Chiropractic and Magna Cum Laude with a Master of Acupuncture and Oriental Medicine from the Southern California University of Health Sciences.
Prior to her post-graduate studies at SCUHS, she completed a Bachelor of Science in Molecular Biology and Bachelor of Arts in French Literature from University of California, San Diego.
Dr. Johnson feels it's important that patients know she genuinely loves what she does and feels blessed to provide the chiropractic and acupuncture care she has so benefited from herself. When not treating patients, she enjoys reading, hiking, skiing, and training for triathlons. She finished the Portland Marathon in 2014 and achieved a lifelong goal in completing an Ironman triathlon October 2016 in 14:03. She also married her wonderful husband in 2016 and now enjoys dreaming up home and yard projects with which to torture him.
Monday
9:30am - 5:30pm
---
Tuesday
10:00am - 5:00pm
---
Wednesday
10:00am - 5:00pm
---
Thursday
9:30am - 5:30pm
---
Friday
10:00am - 4:00pm
---
Saturday
10:00am - 4:00pm
Align Acupuncture & Chiropractic
14679 SE Sunnyside Road Suite E
Happy Valley, OR 97015
(503) 597-7780