Dr. Laurel Johnson D.C., L.Ac., Dipl. O.M.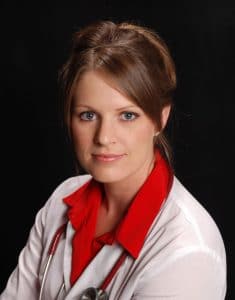 Hello and thank you for visiting our site! I am the proud owner of ALIGN and a Licensed Chiropractor and Acupuncturist for the state of Oregon. I received Diplomates in Oriental Medicine, Acupuncture, and Chinese Herbology from the National Certification Commission for Acupuncture and Oriental Medicine (NCCAOM), and I am a Certified Kinesiotaping Practitioner.
Prior to opening ALIGN here in 2009, I graduated, Summa Cum Laude, with a Doctor of Chiropractic and Magna Cum Laude with a Master of Acupuncture and Oriental Medicine from the Southern California University of Health Sciences.
My education before post-graduate studies at SCUHS included a Bachelor of Science in Molecular Biology and Bachelor of Arts in French Literature from University of California, San Diego.
I love what I do and feel blessed to provide the chiropractic and acupuncture care I have so benefited from myself. When I am away from treating patients, I enjoy reading, hiking, skiing, and training for triathlons. My first marathon was the Portland Marathon in 2014 and I recently achieved my biggest goal of many years by completing an Ironman triathlon October 2016 in 14:03. I also married my wonderful husband in 2016 and now enjoy dreaming up projects in our house and yard to torture him with.
Monday
Appt. Only
---
Tuesday
10:00am - 5:00pm
---
Wednesday
10:00am - 5:00pm
---
Thursday
10:00am - 5:00pm
---
Friday
10:00am - 4:00pm
---
Saturday
10:00am - 4:00pm
Align Acupuncture & Chiropractic
14679 SE Sunnyside Road Suite E
Happy Valley, OR 97015
(503) 597-7780